We are proud of our tiger cubs. They are learning and growing as scouts and are always willing to learn. They Cubs did every thing that the wolf scouts did on the past camping trip, even the Orienteering course. They made bean Bags and a ring toss game out of vines that we found in the woods.

The Tiger Cubs marched in the Bossier City Christmas Parade on December the third. They had a great time.


We had a Tiger cub at the Akela family camp. He made a flash light, did leather working, painted and even helped with the meals. We would like to thank Daniel Grubbs for coming and representing the Tiger Cubs at the Camping trip.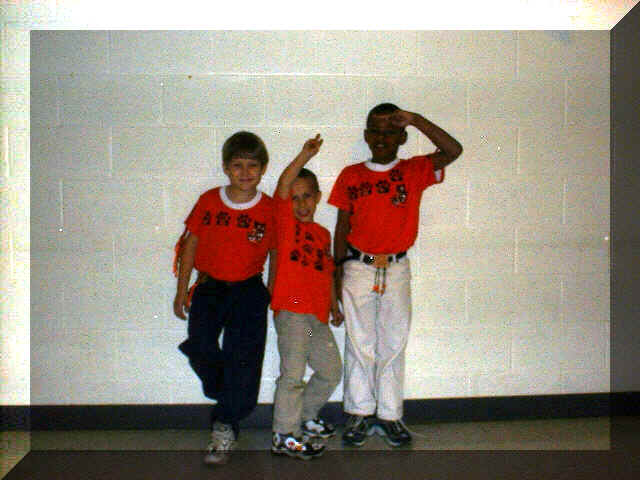 Home